Although Xbox One is one of the best-known Microsoft-built series of home video gaming consoles, it's not free of flaws. One of the issues that annoy many Xbox fans is the random disc ejection as it interferes with their gaming experience. If you notice that your Xbox One randomly ejects disc, you're in the right place, buddy! Let's dive into this guide to crack what is the reason behind these random ejects and how you can solve it.
Xbox One Random Disc Ejection: Breakdown 
With a physical copy of an Xbox One game, people do not need to rely on online services to install the game and play. However, if users frequently face mishaps like random disc ejection, then they would obviously wish to go for a digital copy. Occasionally, some system errors can occur and cause problems that can be resolved with a hard reset. In addition to this, persistent storage could also be a reason. Tidying up may solve the difficulty.
How To Stop Xbox One From Ejecting Discs 
I've outlined the simple instructions you'll need to follow to fix these issues.
Note: Before performing the instructions listed below, make sure you read them thoroughly.
Without further ado, let's dig into the solutions.
Method 1: Power Cycle Or Hard Reset
Perhaps the most common solution to all problems related to electronic devices is the power cycle. Most of the issues associated with your Xbox One can be settled by restarting your Xbox One. Here, I've broken down the process into quick and easy steps. Read on.
Step 1:

Press and hold the power button for not less than 15 seconds.

Step 2:

After that, you must wait until the system is entirely turned off. Also, ensure that you're not using any functions in the meanwhile.

Step 3:

Wait a bit longer. Thereafter, start your Xbox and see if things have improved.
Method 2: Empty Persistent Storage
If your Xbox One randomly ejects disc, empty your persistent storage and run the power cycle one more time. Several gamers have stated that this procedure solved their issue. For multiple users, this appears to have resolved the problem.  If the problem is software-related, this method is strongly suggested. If the problem is hardware-related, it will necessitate some repair and replacement work. I'm going to walk you through the complete process of cleaning the persistent storage. Here's what to do:
Step 1:

First and foremost, switch on your Xbox One console.

Step 2:

After that, press the Home button to open the Menu. From there go to settings.

Step 3:

Next, select Disc & Blu-ray from the list of choices, and then select the persistent storage.

Step 4-

Finally, empty the persistent storage and perform the same process a minimum of 3 times.

Step 5:

Thereupon, refer to Solution number 1 and follow the steps to power cycle the Xbox One.
Method 3: Restart Your Gaming Console
Another solution to the "Xbox One ejects Discs randomly" might be restarting your Xbox One. Restarting your Xbox One might resolve your Xbox One problem immediately. Read the instructions given here:
Step 1:

Find and remove the power cable plug from the backside of your router.  Simultaneously, do not perform any operation and before proceeding, stay for a minimum of 5-10 minutes. Thereafter, start your Xbox console once again. 

Step 2:

Navigate to the options section after opening the guide. Now, select Restart console.

Step 3:

A pop-up will appear, affirm to restart your Xbox by tapping yes. Thereupon, when the procedure begins, let it finish accordingly.

Step 4:

When the operation has been done, connect the modem and sit back with patience for it to start after a few minutes.
Thereafter, set the multiplayer connections and see if you're hooked up to the web. Then inspect if the current issue has been sorted out or not.
Method 4: Update Xbox One Software
If you're wondering why isn't the problem of "Xbox One randomly ejects disc" getting fixed even after erasing persistent storage. Here's the answer! Your Xbox One software might not be updated.  Do the following to efficiently upgrade your Xbox One software.
Step 1:

Select the Xbox icon from the controller, and now tap on the RB button three times.

Step 2:

Now go on to select "Settings" from the menu bar.

Step 3:

Tap on the "Updates and Downloads" option available after selecting the "System tab". 

Step 4:

Now, you'll get a notification whenever any update would be available on Xbox One.
Method 5: Clean Touch Sensor
If none of the adobe works, the problem might be related to hardware. Check whether the drive's touch sensor is clean or not. If that's the case, you might try cleaning. Before attempting to clean the sensor, you should closely read the following procedures.
Step 1:

Switch off the console and take the plugs out.

Step 2:

Soak a small amount of microfiber cloth in clean water. Do not use solvents or abrasives.

Step 3:

Now, gently clean the sensor.

Step 4:

Wipe the sensor with a dry towel gently.

Step 5: Activate the system and verify if the issue is resolved.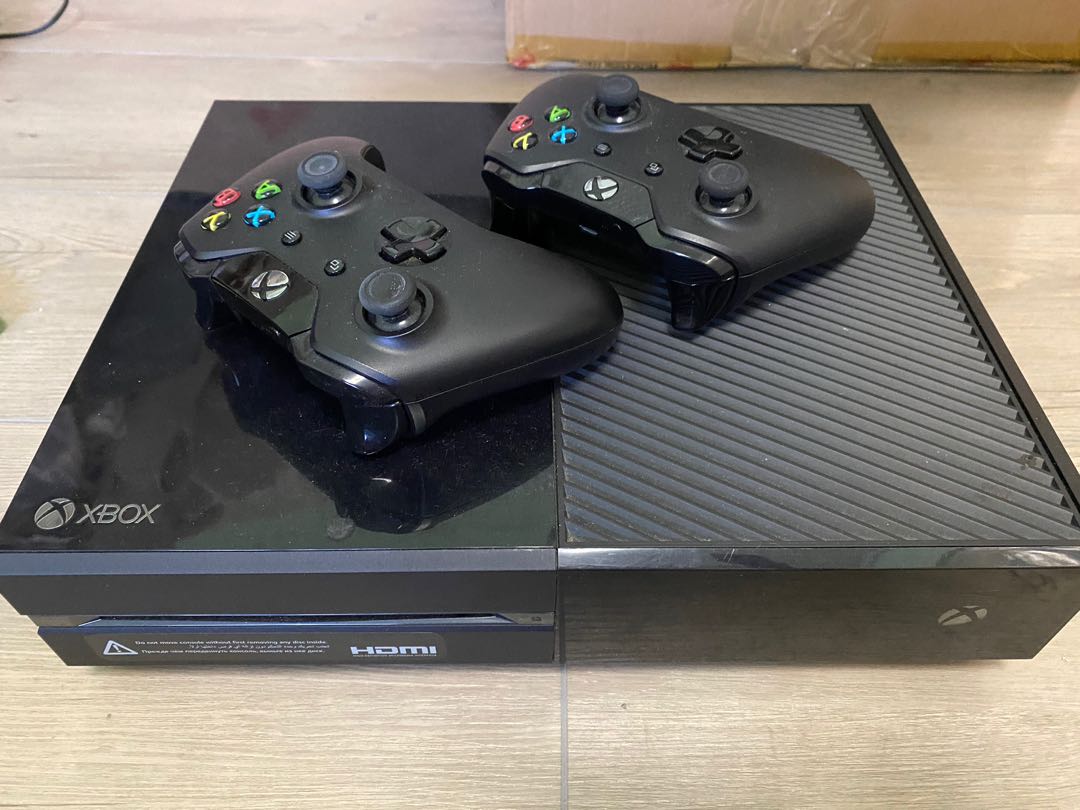 Frequently Asked Questions
1/ Can you eject the disc from your Xbox One during installation?
In fact, physical discs can be ejected as long as the disc data installation is complete. Most games allow you to download a limited amount of data from the disc and rest via the internet. Given that, network data doesn't require discs. So, that is okay.
2/ Will a game still be downloaded if the disc is removed?
No, the download will continue, by then you can play other games. This can cause the download to take longer. For a faster download, leave the system aside. 
3/ Is it possible to utilize discs with an Xbox One A?
Physical discs are not supported by the Xbox One All Digital Edition Console.
Tips And Tricks
 

Keep your console updated

Take help from Customer Care Services

Clear persistent storage

Keep the touch sensor dust-free